---
Anne Clarke is a councillor in the London Borough of Barnet.
We ask her about her experiences in supporting residents in her area with housing and disrepair problems
You've been involved in supporting tenants with housing disrepair issues at the Marsh Drive estate in Hendon. How did you first become aware of the problems there?
Marsh Drive is actually not within my ward, but everyone in Barnet Council is aware of the West Hendon Estate. There was a TV programme some time ago talking about 'the state of our estate' and that was about the original eviction of West Hendon residents. Since then, the number of residents living on the estate has fallen. The only building that is left is Marsh Drive.
Following being elected, I wanted to explore some issues on the estate. I noticed some posts on twitter and got in touch with the residents, asking what I could do to help. I was on the estate within a few hours and had a guided tour of the building and saw inside several flats, which was just like everything that's been on TV. It was so, so bad. There were a number of issues. Not just the big issues – the leaky hallways and the mould and boilers that weren't working. It was the casework on top of it. Everyone had their own story, some had been moved from other regeneration estates, while others were placed by housing associations or even privately renting.
Ultimately, it is about treating people as individuals and not just with a broad brush.
Lots has happened, but the main thing was one of establishing a relationship with some of the residents and then that trust has then been built with other residents as well.
During that time, the residents themselves joined a WhatsApp group and started thinking collectively about the power they had in numbers. It's important that residents know how powerful they are when they work together.
Residents told us that they got a lot of support from you in finding information, doing FOI's and navigating the council processes, can you tell us about that?
That's one really important thing that somebody in my position can do. Figuring out what information is helpful or important and ensuring residents have the information they need. Things like old surveys of the building – information that the council would hold. As a Councillor, I didn't technically FOI anything, but I ask relevant departments for information and specific documents.
What do you think are the benefits for residents to have someone like a councillor 'on their team' who knows about, and can help them navigate the council's bureaucratic processes?
Absolutely. It is really important, with complex cases where not everyone has the same issues or the same aspiration for the future, having both collective action and individual support is really helpful.
In some cases, I went to Barnet Homes with residents as they asked me to join them for meetings about placements and to submit their paperwork.
Living in a block like this is traumatic, many residents don't feel safe and there is often a feeling that the council weren't looking after them. Being on side and available was exactly where I felt I could be most helpful.
What was that journey like for you, as a councillor, taking on this casework? Did you come up against opposition yourself trying to get these issues resolved?
I reached out to other councillors for support firstly. It's not the ward that I serve and I don't have any ward colleagues of the same party in my own ward, so I am lucky to have the Barnet Labour councillors in other wards. After my initial visit, I visited the estate with other Labour councillors. In terms of things like committees – anything that was about Marsh Drive that was going to committee I would certainly speak to the Labour councillors on that committee to help illustrate the full picture.
What do you think are the general benefits to residents, who are dealing with disrepair issues, in contacting their local councillors?
I think it's a huge benefit. Residents are then able to work with somebody who can help and support. We are all elected to serve and ensure that people are linked up with the best support possible. I think in some cases you end up with situations where people are complaining to housing associations or they are complaining to social landlords again and again and it's like a loop. Having somebody outside of that loop is really helpful, especially when that person intervenes and achieves the necessary result.
There are so many different political situations in councils around the country. What advice would you give to local authority tenants who may not have opposition councillors to go to?
I would still try the local councillors, the expectation should be that all councillors will help residents regardless of political party. However, I know that in Barnet, it simply doesn't always work as it should. If for whatever reason one's own councillors can't be bothered to help, try other councillors in the borough and ensure that other residents are made aware of the inaction of councillors who wouldn't help. Barnet has a Conservative majority, but looking at my own casework, much of it comes from outside my own ward. I do a tremendous amount of casework for neighbouring wards, particularly Golders Green and West Hendon where they have Conservative councillors.
Failing that, I'd try the Citizens Advice Bureau or a family law centre, if your local authority has one.
What could residents do if their councillors are unhelpful?
Organise with your neighbours! This is really important and you may be in for a long haul. By getting to know your neighbours you can really support each other both emotionally and practically.
Related guide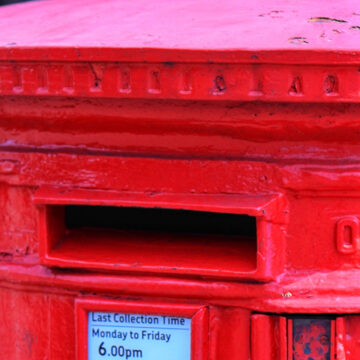 Tools you can use
Your elected representatives, like MPs and Councillors, can help you with your housing issues. Here's information on how to get in touch.